The Ultimate Student Adventure: The Lally Tours Golden Ticket!
Are you a student at University of Galway or Atlantic Technological University Galway, ready to embark on an unforgettable journey during your semester or year abroad? Look no further! Lally Tours is thrilled to present the Golden Ticket – your passport to exploration, discovery, and unforgettable memories. Get ready to experience the most breathtaking destinations along the West Coast of Ireland, all while keeping your budget intact.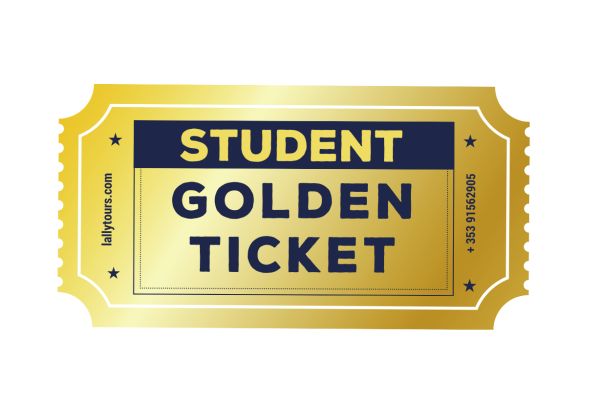 Unlock 5 Exhilarating Excursions Over 4 Months:
Imagine having the opportunity to explore the stunning landscapes and cultural treasures that Ireland is renowned for. With the Golden Ticket, you're not just signing up for a handful of excursions; you're setting the stage for an incredible adventure. Immerse yourself in five incredible journeys over the span of four months – all at an unbeatable value. Each excursion, worth €215, is now available to you for an incredible €169! Saving you valuable funds that you can use for other student experiences.
Your Adventure Awaits: What is in the Golden Ticket?
Connemara and Kylemore Abbey Full Day Tour:
Experience the rugged beauty of Connemara as you journey through its untamed landscapes on this fully-guided tour. Witness the serene lakes, ancient castles, and breathtaking views that have inspired poets and artists for generations. The tour highlight has got to be iconic Kylemore Abbey, a major tourist attraction in The West of Ireland. This 19th century abbey was originally built by Mitchell Henry as a gift to his wife, Margaret. Kylemore Abbey provided many improvements to the land after the Great Famine: reclaiming bogland, providing locals with work, shelter and even education. Today, visitors can explore the Abbey (now owned and run by Benedictine nuns), miniature Gothic Church and award-winning-walled Victorian walled gardens. Admission to Kylemore Abbey & Victorian Walled Gardens is included in your ticket price. Length of stay approx. 2 hours.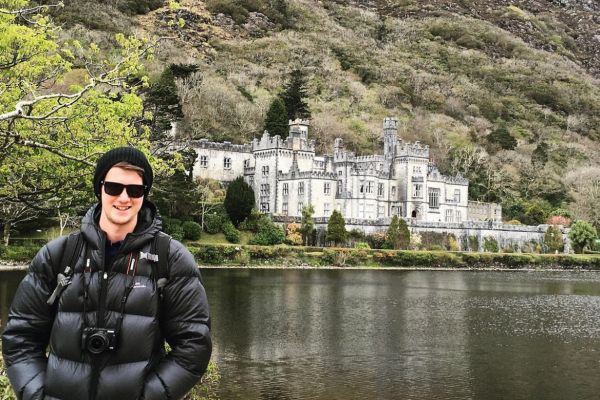 Cliffs of Moher & Burren Day Tour:
Prepare to have your breath taken away as you stand on the edge of the world-famous Cliffs of Moher. Encounter a moment of magic as you stand atop these awe-inspiring, rigid cliffs with edges dropping into the untamed Atlantic Ocean. Stretching 8km (5 miles) along the Atlantic coast of County Clare, The Cliffs of Moher stand 700 feet tall. Visitors are welcomed to explore the walking paths along the most outstanding landscape in Ireland. Discover the unique colony of seabirds from the South platform, counting upwards of 30,000 birds from 20 different species! Length: 1 hour 30 minutes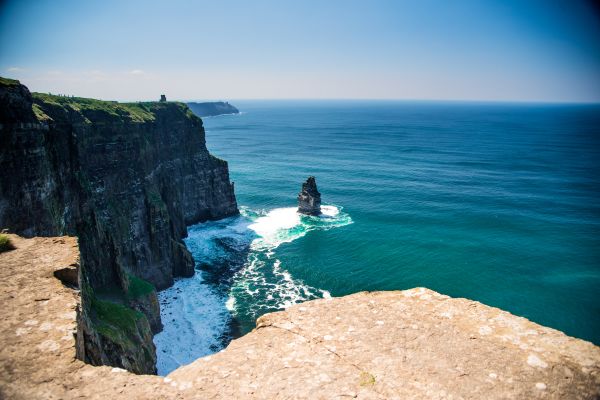 Aran Islands Day Trip (Shuttle Bus & Ferry to Inis Mor):
Visit Inis Mor, the largest of the Aran Islands, and be transported back in time. Explore a landscape defined by its rich history and unique culture. The Aran Islands offer visitors a glimpse into a way of life that has long since disappeared from most of the world. Filled with traditional Irish culture, the islands offer breath-taking scenery, ecclesiastical ruins and world-renowned stone forts. Engage with the friendly locals and perhaps even pick up a few words of Gaelic. This immersive experience is a true Irish gem that you'll cherish forever. The shuttle bus to the ferry leaves from Galway City and goes to Rossaveal, in South Connemara. Here, passengers board the boat to visit this scenic island.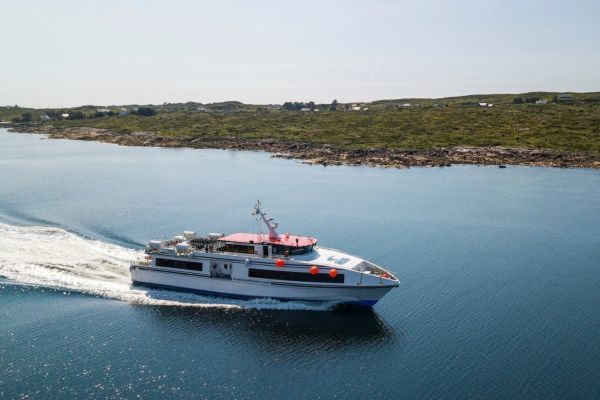 Self-Guided eBike Tour of Galway City:
Discover the heart and soul of Galway City on two wheels, powered by cutting-edge eBike technology.This self-guided experience enables guests to get off the beaten track using a geo-tracked app on their phone that directs them throughout the route. This is perfect for people who want to explore at their own pace. Visit Galway' hidden gems on an ebike: The City, Salthill, The Spanish Arch, Blackrock Diving Tower, Menlo Castle, Galway Cathedral and more..! Navigate the charming streets, bustling markets, and historic landmarks effortlessly. Uncover hidden gems, colourful storefronts, and the vibrant energy that defines Galway. This tour offers an intimate connection to the city – an experience you won't find in any guidebook.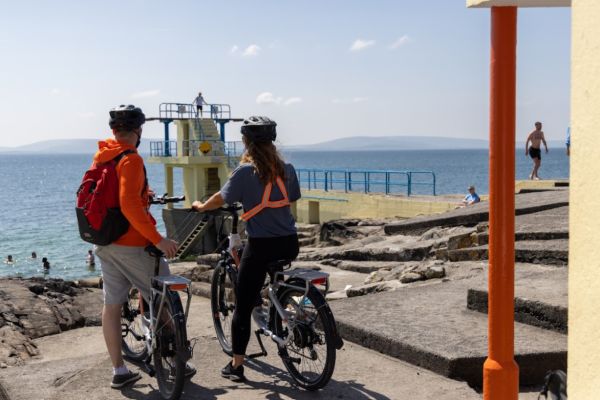 City Sightseeing Galway - Hop-On Hop-Off Bus:
Your exploration of Galway wouldn't be complete without a flexible and comprehensive city tour. Tickets are valid for 24 hours and enable visitors to hop on and off at your leisure, visiting iconic attractions, shopping districts, and cosy cafés. Let the narrated commentary enlighten you about the city's history and culture as you hop between destinations. This is your chance to tailor your city adventure to your preferences.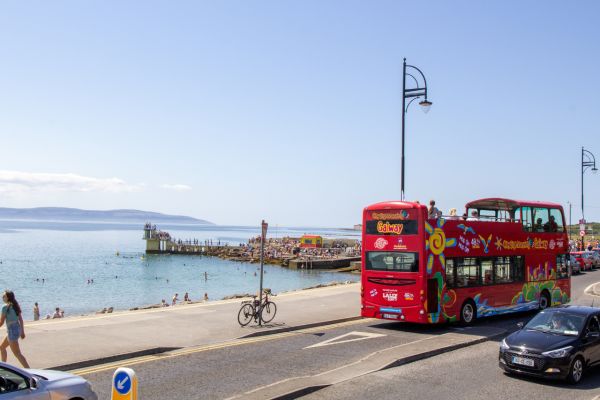 BONUS: Pint of Murphy's in Taaffes Bar!
As part of your Golden Ticket experience, enjoy the delightful perk of a complimentary Murphy's at Taaffes Bar. With its lively ambiance and 150-year history, Taaffes is a renowned Irish pub known for its traditional music sessions, where everyone is welcome to join in.Taaffes is acclaimed for serving the finest pint of Guinness in the city. Don't miss the daily Traditional Irish Music Sessions at 5:30 PM and 9:30 PM, adding a cultural touch to your Galway adventure.
To savour this treat, simply collect your voucher card from The Explore Galway Kiosk and present it at Taaffes Bar. And if you're not a Murphy's fan, no worries – you can opt for a soft drink, tea, or coffee instead. It's the perfect way to enhance your Golden Ticket experience while immersing yourself in Galway's rich traditions and lively atmosphere.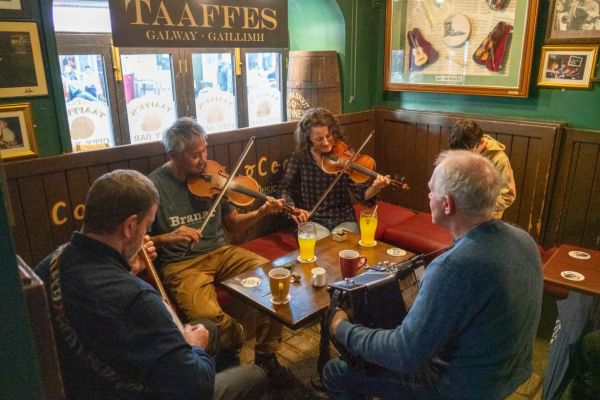 PLUS Get 10% Off Additional Tours!
Golden Ticket holders receive an exclusive 10% discount on any additional tours with Lally Tours! This discount can be used when family or friends come to visit Galway that want to experience the best of Ireland by visiting some attractions.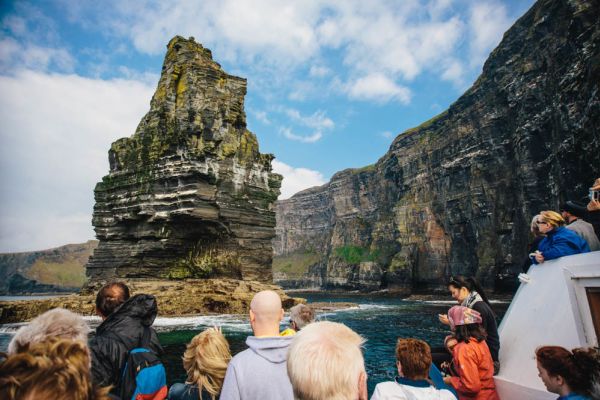 Why the Golden Ticket is Perfect for International Students:
We understand that your semester or year abroad is a once-in-a-lifetime opportunity to create memories, build friendships, and explore a new culture. The Golden Ticket is meticulously designed to enhance your experience in Galway. By offering a curated selection of diverse and enriching excursions, we ensure you'll have a well-rounded understanding of Ireland's natural beauty and cultural heritage.
Navigating a new country can be overwhelming, but with the Golden Ticket, you have a ready-made itinerary that showcases the best Galway and its surroundings have to offer. Make the most of your limited time, form lifelong connections with fellow students, and immerse yourself in the spirit of Ireland. Grab your ticket, gather your friends, and get ready for an adventure that's as enriching as it is budget-friendly!
Don't Miss Out - Get Your Golden Ticket Today!
Important Information
How does the Golden Ticket work?
Students from University of Galway and Atlantic Technological can purchase this budget-friendly excursion pass and experience a range of fun and exciting tours while they are studying in Galway!
Am I eligible for the Golden Ticket?
If you are a registered student at University of Galway or Atlantic University Galway/Mayo; and have a student number to prove this, then yes!
Do I need proof that I am a student at UoG or ATU Galway?
Yes, students from UoG or ATU Galway must input their student number at checkout. Students may be asked to present their student card upon arrival to the excursions. This number can be cross checked from your student card to the number inputted when booking.
How do I redeem the ticket?
Once purchased, students will receive a reference code for their Golden Ticket. Students will select which date they wish to do a tour and input this reference code at checkout.
Do I need to book / reserve my spot in advance?
Yes, it is recommended to reserve your space on each excursion at least 1 day in advance.
Is the Inis Mor (Aran Islands) trip guided?
No, this excursion is an independent experience. The Golden ticket entitled students to get the return shuttle bus to Rossaveal and the ferry to Inis Mor with Aran Island Ferries (return).
How do I redeem my voucher for the pint of stout in Taaffes Bar?
Students must go to The Explore Galway Kiosk in Eyre Square and present their reference code for the Golden Ticket. Students will receive a physical voucher for the pint of Murphy's at the kiosk. This voucher can be used on a soft drink, tea or coffee instead of a pint of Murphy's.
Can I choose a different Lally Tours' day tour?
No, the Connemara and Kylemore Abbey Full Day Tour and the Cliffs of Moher & Burren Day Tour with Lally Tours are set for the Golden Ticket. We can make expectations in specific situations. But generally speaking, these are the day tours included in the Golden Ticket.
How do I redeem the 10% discount on additional tours?
Once the Golden Ticket is purchased, students will receive an email that contains a discount code that can be used on tours purchased on lallytours.com
I'm not sure which date I want to do one of the tours. Can I choose the date at another time?
Yes! If you're not sure which date you want to go on each tour yet, that is no problem! You can book onto the tour at a later date.
Can I exclude one of the excursions?
Unfortunately not. The package is set and is inclusive of all listed excursions. However, if you choose not to do one, that is fine.
How long is the Golden Ticket valid for?
The Golden Ticket is valid for 140 days after purchase.
Is food/lunch included in the day tours?
Lunch is not included in ticket price on day tours.
Can I purchase the Golden Ticket from the driver / at The Explore Kiosk?
No, Golden Tickets must be purchased here on lallytours.com
Can I purchase a Golden Ticket if I am not a student at UoG or ATU Galway?
No, Golden Tickets are only available for students who are currently registered at University of Galway or Atlantic Technological University. Students may be asked to present their valid student I.D. upon arrival.
Who can I contact if I have further questions?
Contact us at: bookings@lallytours.com if you have any questions.