EXPERIENCE THE MOUNTAINS, LAKES AND RICH CULTURE OF CONNEMARA
Galway to Connemara and Kylemore Abbey Full Day Tour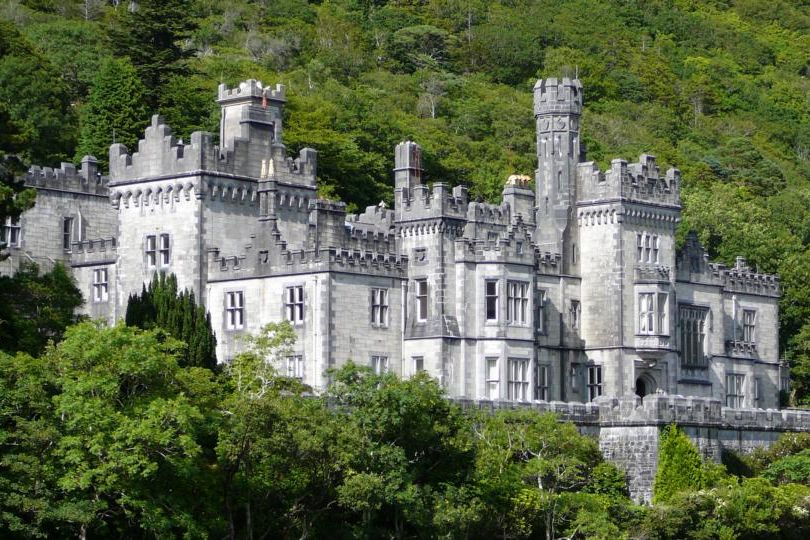 TOUR DESCRIPTION
This tour takes a look into traditional way of life on the West coast of the Emerald Isle along with the history that has shaped the region. Be prepared to learn a bit of the Irish language and to hear a few tales of the local residents.
24 Hour Free Cancellation
Entrance to Kylemore Abbey & Walled Garden
Fully Guided Day Tour
Free Hotel Pick-Up
Important Information
Can I bring my luggage on board?
Yes, no problem. It's the same coach and driver all day. This is a great idea if you are coming straight from a connection, if you are checking out of your accommodation, or catching an ongoing connection straight after the tour
Is there a discount available?
The best rates are available by booking direct on LallyTours.com. Also, it's best to purchase multiple tours at the same time to avail of bundled discounts
Do you have an office in Galway City?
Can I display my ticket on my mobile phone?
Yes, we actively encourage a paperless environment as much as possible
What should I bring with me?
A camera – You'll see many beautiful landscapes and iconic Irish sights, so many guests bring their own camera
Comfortable Shoes – On each of our tours, we make stops that can require lengthy walks. Make sure you wear comfortable shoes so you don't miss out on Ireland's hidden gems!
Weatherproof clothing – If the forecast is showing anything other than 100% sunshine, you should probably bring a rain jacket. All of our vehicles have air-conditioning, but in the winter months it is advised to bring a scarf and/or gloves to keep you warm and snug when you're outside in the elements.
Is there a stop for lunch?
Yes, there are plenty of stops for lunch and refreshment options. Lunch is not included in ticket price.
Should I tip?
Gratuities are not required. However we think our drivers and guides have a tough job to do, so if you enjoyed your trip, feel free to tip your driver appropriately – it is truly appreciated.
I'm a student outside of Ireland, do I qualify for the Student Discount?
Yes. You will need to verify enrollment in your home university. Please bring your valid Student I.D.
Can I purchase my tickets from the driver?
Yes, any remaining tickets will be available to purchase from the driver pre-departure
MORE INFORMATION
Connemara Day Tour Highlights
A full day, guided tour of Connemara, an area famed for it's unspoiled natural beauty and rugged landscapes. As you travel from Galway, listen to your expert driver/guide share the origin of the Irish language and how it is still the native language of Connemara, despite its diminishing status in the rest of Ireland. Exit the coach to visit iconic Irish landmarks independently and discover rivers and lakes that flow off The Twelve Pins Mountain Range to naturally shape this majestic region. You'll surely see reasons why Hollywood directors chose Connemara as backdrops to movies such as The Field (Written by John B. Keane, starring Richard Harris and John Hurt) and most recently, Marley & Me (Starring Owen Wilson and Jennifer Aniston).
Featured Stops
Leenane Village
This tiny mountain-side village is simply bursting with colorful Irish charm and overflowing with everchanging scenery. Some guests will choose to stroll out along the edges of Killary Fjord, while others will opt for an Irish Coffee or Hot Whiskey in one of the local bars. Length of stay approx. 30 minutes
Killary Fjord Overlook
Ireland's only fjord serves the natural border between counties Galway and Mayo. This breathtaking vista helps tell the story of millions of years of natural geographical evolution, while also doubling as a featured photo stop. Length of stay approx. 10 minutes
Kylemore Abbey & Victorian Walled Gardens
Extravagantly placed on a lake in the midst of the mountains, this 19th century abbey has was originally built by Mitchell Henry as a gift to his wife, Margaret. Kylemore Abbey provided many improvements to the land after the Great Famine: reclaiming bogland, providing locals with work, shelter and even education. Today, visitors can explore the Abbey (now owned and run by Benedictine nuns), miniature Gothic Church and award winning-walled Victorian walled gardens. Admission to Kylemore Abbey & Victorian Walled Gardens is included in your ticket price. Length of stay approx. 2 hours
An Spidéal
The second half of our tour takes the Wild Atlantic Way coastal drive along South Connemara, but not without a stop at one our absolute favorite seaside villages. An Spidéal is a "gaeltacht" town where the Irish (Gaelic) language is spoken as a first language and where many Irish cultural traditionals still thrive these days. Here we get a sample of these traditions, experience a taste of sea-side living in Ireland and (if you choose to dare) dip your toes in the Atlantic Ocean.