4 X DAYS OF ACTIVITIES!
Silver Ticket - Kylemore Abbey, Cliffs of Moher, Aran Islands & City Sightseeing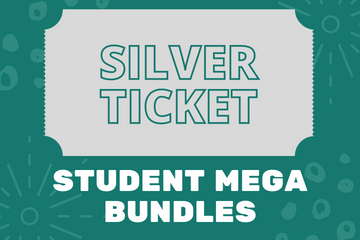 TOUR DESCRIPTION
Our Silver Ticket combo package, allows you to experience a wide variety of what Galway and Lally Tours has to offer.
Enjoy the freedom of being able to choose which dates you wish to redeem your tickets (availability allowing).
This ticket makes experiencing multiple aspects of Galway easy.
It can also make the perfect holiday gift for a friend or family.
1 x Kylemore Abbey Day Tour
1 x Cliffs of Moher & Burren Day Tour
1 x Aran Islands Day Trip
1 x Galway City Tour Hop-On Hop-Off
1 x Connemara National Park Day Tour
1 x Cliffs of Moher Express
1 x eBike Tour of Galway City
1 x Walkin', Talkin', Tastin' Tour of Galway
With our Silver ticket combo package we offer 4 of our most popular experiences at a discounted rate.
Included within this package are tickets for our Galway to Connemara and Kylemore Abbey Full Day Tour and our Galway to Cliffs of Moher and Burren Full Day Tour.
Between these two full day tours, you will get to see and visit a number of unique locations around county Galway and a little of County Clare. Our driver/guides will keep you entertained while on the road, dropping facts and pointing out famous sites along the route, they might even throw in a joke or two!
You also get a ticket for the City Sightseeing Galway City Tour, a hop-on hop-off style tour. Your ticket is valid for 48 hours from the time you first hop-on!

After purchasing your combo package, your first step is to pick which of the Aran Islands you would like to visit (you can pick the travel date at a later point).
There are 3 islands to pick from Inis Mór (Inishmore), Inis Meáin (Inishmaan) and Inis Oírr (Inisheer).
Each with their own distinct history and heritage, you can read about each island by clicking on the links above.


How to redeem your tickets
Step 1
Once you have entered all of your details and payment has been successful, you will receive a confirmation email, where you will find your reference number at the top right of the email.
Take the six character reference number (FSX6DV in this case) and copy it.

Step 2
Navigate to the "Manage my booking" page by clicking on this tab at the top of the webpage.
Then select "Reference Number" and enter your 6 character reference.
After, fill in the last name/surname that you used to make your booking.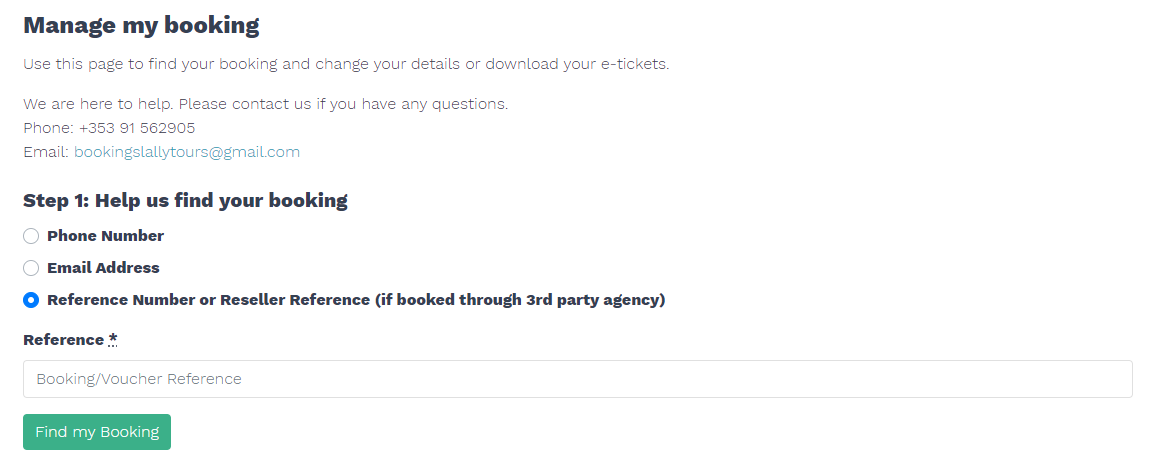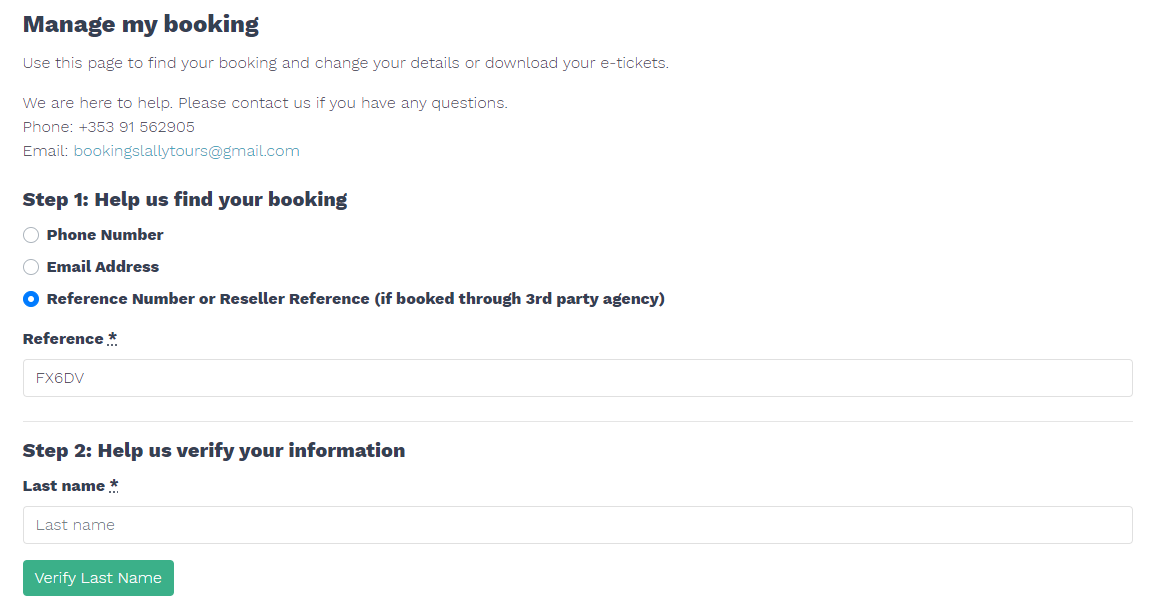 Step 3
Now you should see all the tickets that you have yet to redeem.
By clicking on "Pick a Date" for a selected product, you will open the calender screen.
This is where you can pick the date for your tour/experience.
This will check availiability for you, and (if required) allow you to request a pick up on the morning of your tour.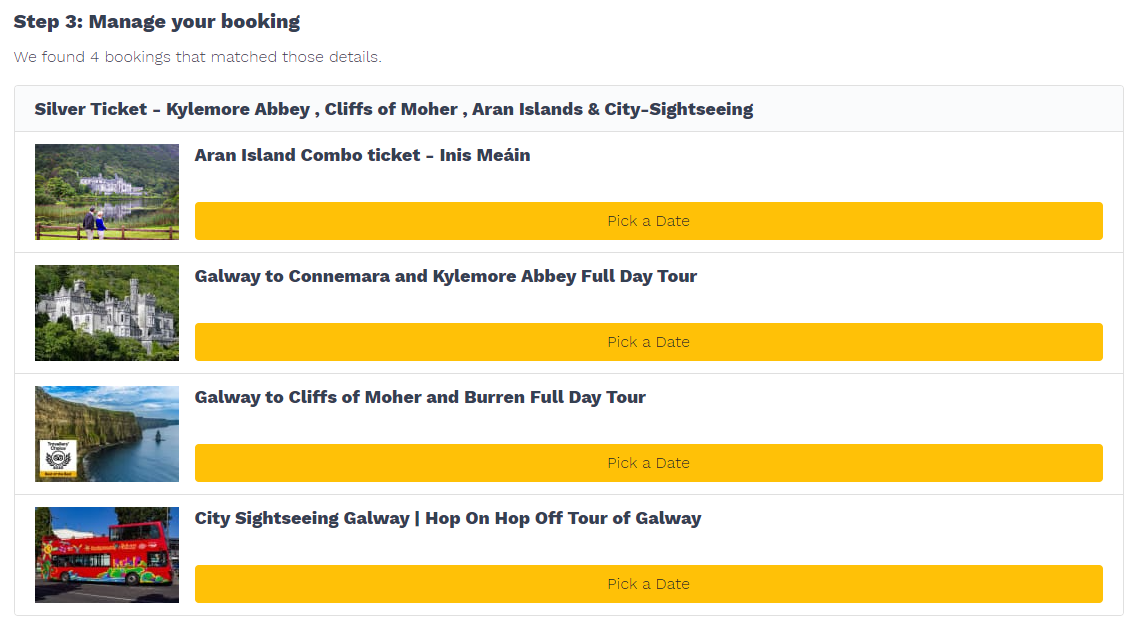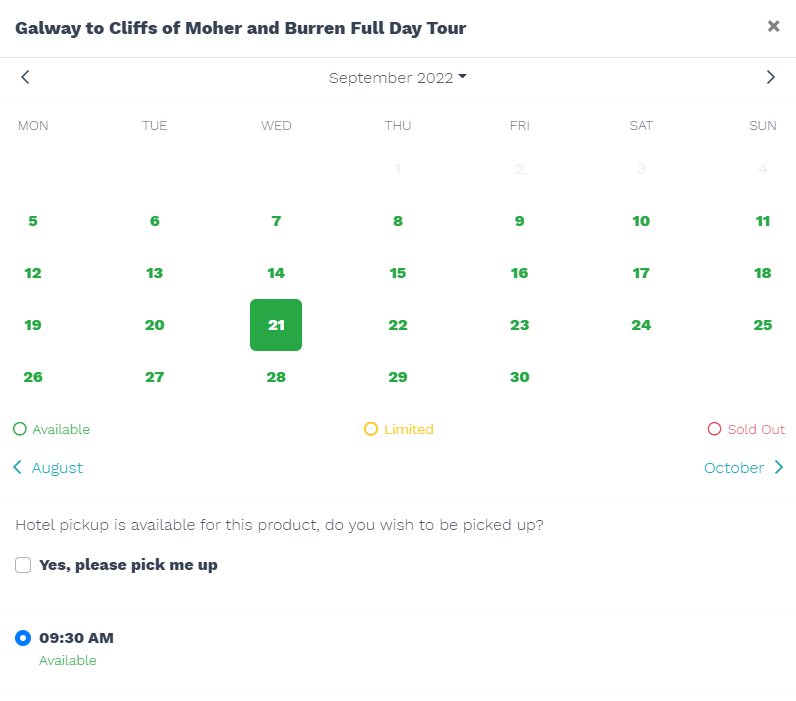 If at any step of the above process you have an issue or any questions or queries, don't hesitate to get in touch with us via the Contact Us page or send us an email at the address below.